I have a 01 cavalier that I notice been smoking excessive from exhaust when I crank it up. The smoke last for about 10-15min of driving then it stops. I also notice I have to put a quarter of oil in it once a week now. The oil consumption started when the smoke started. First thing I thought was pcv valve. I will told this car don't have one. Anyone know any other avenues I can check before consider selling the car? She has 226000 miles on her but since the smoking I haven't noticed any change in compression, she still run like a sewing machine and I don't want to part from her. Someone please help

PCM I believe is the tube that comes off the front of the timing cover, I am not a 100% sure. As for the blue smoke if compression is good and you can do a leak down test that will rule out most mechanical issues. It most likely is valve seals.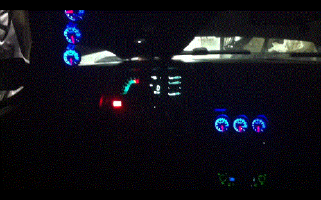 On the inside my car looks like a fighter jet.