Hi folks, thanks for reading this. I have a 1998 ford contour svt that was hit on the passenger side wheel and fender area. It has tweaked my unibody so now the hood doesn't line up and overlaps the fender. It is only off by such a small amount yet, endless pulling with the portapower only seems to just move the whole car and now the unibody over. All I need is to move it about 2 inches I'm so close but so far and it makes me sad. I have uploaded 2 photos to show how far off it is. It really seems like I should be able to do this, I have seen on youtube a guy pull a volvo out that was way worse than this. Please help. If someone helps me get this back on the road you will be rewarded!

Anchor the car to a tree or another car. You can probably use the rims if you have nothing to hook too, they are super strong.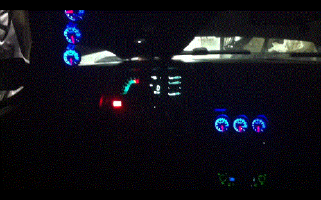 On the inside my car looks like a fighter jet.