Could someone please post the instructions for doing this for a 2001 Cavalier?

Everything I have found so far is painfully inadequate and over simplistic. For example, how in the hell are you supposed to even get the big metal plate next to the clutch pedal off so that you can even start thinking about removing the cylinder from the pedal? And on the other side of the firewall, how are you supposed to get to the cylinder with the air filter housing totally in the way? Nothing mentions these two huge obstacles or how to removed them.

My clutch pedal engagement point has slowly dropped lower and lower and lower and soon it won't be able to get into or out of gears. There are no external leaks from anywhere and no loss of fluid. The entire clutch including the slave was replaced last year. I have been told to bleed the system and that will fix it, but others have said it has to be an internal leaking master cylinder.

Any information, instructions, advice, etc....would be greatly appreciated. Generic info not specific to my make and model has been worthless, fyi.

Thankx

You do not need to remove the pedal. All you have to do is take a screw driver and pry the shaft off the master to the pedal. it just snaps on. As for the air box I believe you just yank up on it. It is held in place by rubber bushings.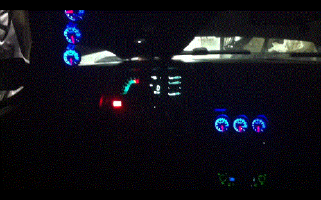 On the inside my car looks like a fighter jet.
Have you actually bleed your system?
FU Tuning